A Proposed New Human Right
To Protect The Freedom to Live Without Physical or Psychological Threat From Above
'Over the last century, humans have radically transformed airspace: chemically, territorially, militarily and psychologically. Technological developments mean that this transformation is accelerating and growing in complexity. There is widening disparity in the global landscape of power, with civilians increasingly subject to expanding commercial and military exploitation of technology in airspace and outer space and to the consequences of climate change. The associated threats are not adequately addressed by the contemporary legal framework. There is an urgent need for new thinking. One aspect of airspace requiring development is the human rights dimension.'
Conceived and established by human rights lawyer Nick Grief and artist Shona Illingworth the Airspace Tribunal considers the case for and against the recognition of a new human right to protect the freedom to live without physical or psychological threat from above. Drawing on wide expertise and experience, it engages the public in discussion and seeks to challenge the narrow terms by which airspace is represented and defined in law.
The hearings consider the changing environmental, cultural, social, psychological, political, military and historical definition, perception and composition of airspace. Its members ('judges') are an invited cross-section of the general public who are involved as participants in this initiative, challenging the traditional state-centric view of how international law is created.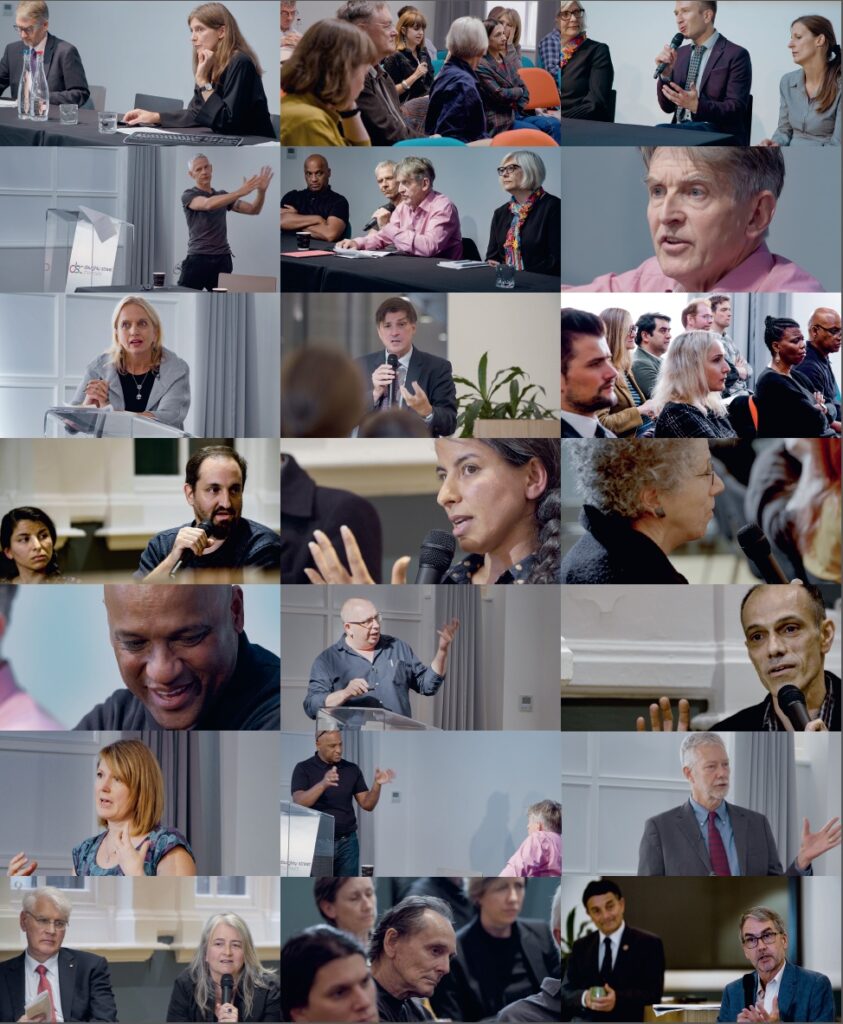 The inaugural hearing of this international people's tribunal was held at Doughty Street Chambers in London in September 2018. Since then, public hearings have been hosted at the Ethics Centre in Sydney, The Power Plant in Toronto and ECCHR (European Center for Constitutional and Human Rights) in Berlin. The hearings have included representations covering a wide range of expertise and lived experience. Kirsty Brimelow KC is Counsel to the Airspace Tribunal. Her role is to question each witness and then facilitate questions from members of the audience, the Airspace Tribunal's judges. Andrew Byrnes was Counsel to the Tribunal in Sydney. The hearings have been recorded and transcribed in order to document the drafting history of this proposed human right and support a compelling people-focused proposal which will be presented to the UN, the Council of Europe and other international bodies in early 2024.
A special issue of the Journal of Digital War will be devoted to the Airspace Tribunal hearings and their outcomes. This will form an integral part of the submission . Edited by Andrew Hoskins, Shona Illingworth, Anthony Downey, and Renata Salecl, it will be published in Winter 2023.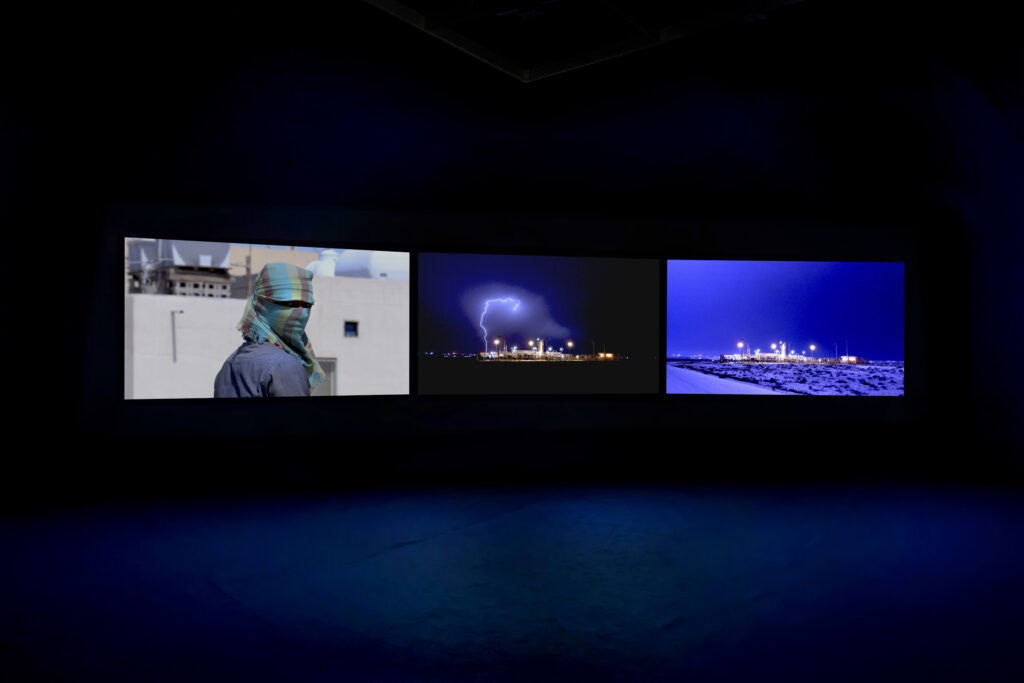 Topologies of Air,(2021), installation view, The Power Plant, Toronto
The Airspace Tribunal is part of and informs the development of Topologies of Air, (2021) a 45 minute multi-screen video and sound installation by Shona Illingworth, commissioned by The Wapping Project, and exhibited alongside a major new body of related artworks at The Power Plant, Toronto, from 5 February – 1 May 2022, Bahrain National Museum from 27 September 2022 – 5 January 2023, and les Abattoirs Musée-Frac Occitanie, Toulouse from 1 July 2022 – 7 May 2023.

[1]Nick Grief, Shona Illingworth, Andrew Hoskins and Martin A. Conway, Opinion, 'The Airspace Tribunal: Towards a New Human Right to Protect the Freedom to Exist Without Physical or Psychological Threat from Above' [2018] European Human Rights Law Review, Issue 3, 201.